.txtLAB Internships 2016: Computational Cultural Advocacy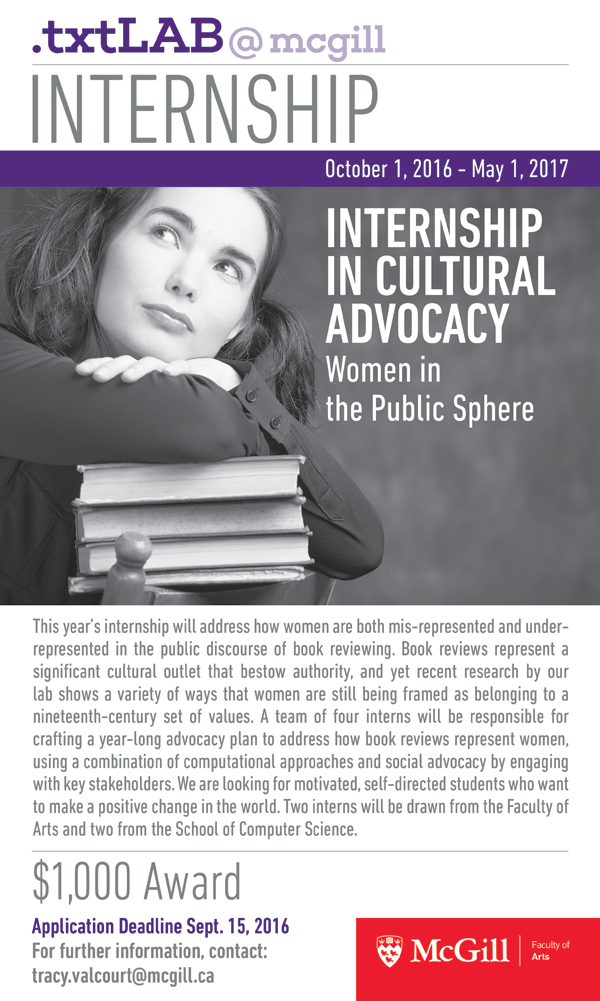 .txtLAB is pleased to offer four undergraduate internships for the coming academic year. This year's theme is "Cultural Advocacy: Women in the Public Sphere."
The aim of the internship is to address how women are both mis-represented and under-represented in the public discourse of book reviewing. Book reviews represent a significant cultural outlet that bestow authority, and yet recent research by our lab and others has shown a variety of ways that women are still being framed as belonging to a nineteenth-century set of values, if they are represented at all.
A team of 4 interns will be responsible for crafting a year-long advocacy plan to address how book reviews represent women, using a combination of computational approaches and social advocacy by engaging with key stakeholders. We are looking for motivated, self-directed students who want to make a positive change in the world. 2 interns will be drawn from the Faculty of Arts and 2 from the School of Computer Science. The internship award is worth $1,000.
For inquiries regarding the internship program, please contact the .txtLAB Project Manager: tracy.valcourt@mcgill.ca.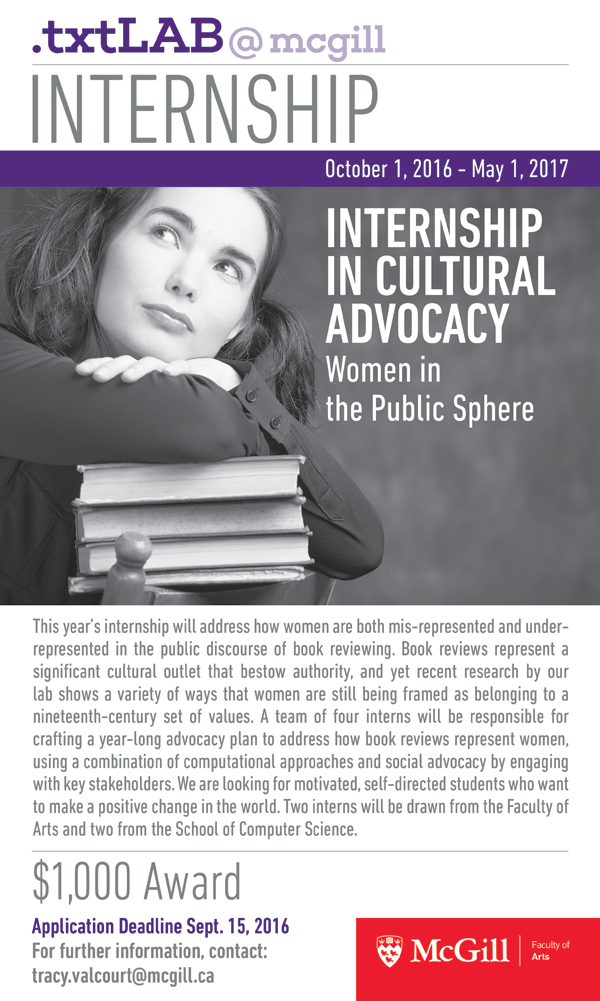 ---