Identity: NovelTM Annual Workshop 2016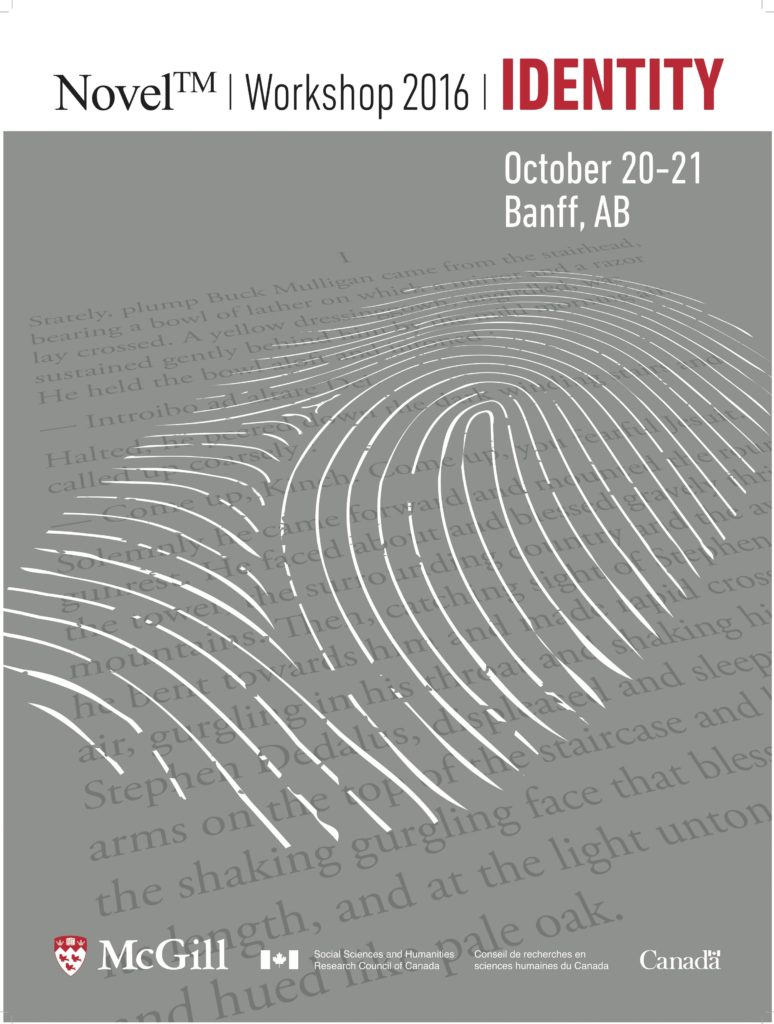 I am very pleased to announce the upcoming workshop for the NovelTM research group. This year's theme is "Identity" and will be taking place at the Banff Research Centre in Banff, Alberta. For two days participants will meet and share new work that uses computational modelling to understand the various ways that novels construct identity — both through the fictional entities that populate novels and the actual readers whose identities are constructed through the large-scale configuration of different types of writing. This year's special guest lecture will be offered by David Mimno.
Last year's papers will be available next week at CA: Journal of Cultural Analytics.
This year's participants will be presenting on the following topics:
Elizabeth Evans and Matthew Wilkens, "Race and Geography of London Writing, 1880-1940."
Hoyt Long, Anthony Detwyler, and Yuancheng Zhu, "Repetition Madness in Modern Japanese and Chinese Fiction."
Laura Mandell, "Gender and the Novel."
Matt Erlin and Lynne Tatlock, "Reading Formations in Late Nineteenth-Century America: The Case of the Muncie Public Library."
Mark Algee-Hewitt, J.D. Porter and Hannah Walser, "Representing Race and Ethnicity in American Fiction, 1789-1964."
Richard Jean So, Hoyt Long, and Yuangcheng Zhu, "Modeling White-Black Literary Relations, 1880-2000."
Susan Brown, Abigel Lemak, Colin Faulkner, and Rob Warren, "Cultural Formations: Translation and Intersectionality in a Linked Data Ontology."
Ted Underwood and David Bamman, "The Gendering of Character in English-Language Fiction."
Andrew Piper and Hardik Vala, "Characterization."